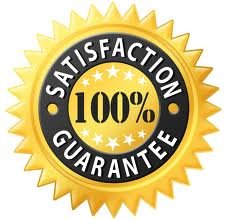 T he Homerenovation.com.my is a group of contractors working together for home renovation and construction. This group of contractors work together for more than 20 years and success more than thousands projects.
We have shown our work quality through the time as we have been in working in project management for more than 20 years. From time to time, we adopt the latest technology in building and construction. We plan before we renovation or do the construction job. For every project that we are running, no matter for remodelling, bathrooms or living space renovation, you tell us your ideas, we give you advice with our experience. 
We do market research on the material cost, we always cooperate with those provide quality material and be very careful with the material cost. We are mainly provides workmanship than buying material like tiles, paint, sink etc. This is because to avoid misunderstanding and problem. 
If you need advice, for example, tile, we will tell you, for save cost purposes, you may be the second grade tile. However, it might create problem when we install it, as second grade tile is 30-40% cheaper than first grade, but inconsistent of the size and surface which is not even may happened. If you are staying inside the house, then, don't save for those, go for first grade and you will have better satisfaction then.
Our construction works are
covered from outdoor to indoor
. We do garden decking or patio, including plumbing, we also do interior renovation, lighting, bedrooms , offices, wall
painting
etc.
Costing always an important issue in construction/ renovation. As all the petrol price and transportation cost increase, the material cost also increase from time to time. Sometime, we need to ask our client, are you looking for cheap or quality work? You can't have both the same time nowadays.
For the construction work that we are doing, we are requesting 50% down payment, or time to time payment (by stages) when we start our work, it is to be fair to both client and contractor. You can pay the 50% on the day the material landed on your house, or even 2 day before we start the work. Final payment will be when the work completion. We will tell you the quote and expected budget for the renovation, then you can have a better adjustment on the financial and choose the material that you prefer.
Bungalow
Semi D
Terrace House
Condominium
Apartment
Shop Lot
Office Unit
Hotel
Marble/ Terrazzo Floor Installation
Design & Build
Map Submission and Authority Approvals
Door Iron Grille & Window Grill installation
Awning Installation
Car Porch Extension
Brick Fencing, Partition Wall & Cement Work
Concrete Table Tiles
Interior Decorators Plaster Ceiling
Plumbing & Electrical Wiring
Roofs Leaking
Mosquito Netting & Aluminium Works
Home Cleaning and Washing
Reconstruct the Kitchen/Kitchen Extension
Custom Made Curtain (Wholesale) (Home, Office, Hotel etc)
Curtains & Blinds-Venetian
Air Conditioning Contractors, Air Conditioning Equipment & Systems-Repairing & Cleaning
Interior Decorators & Designers 
Subang Jaya
Ampang Jaya
Rawang
Shah Alam
Petaling Jaya
Cheras
Kajang
Selayang
Sri Petaling
Batu Cave
Bukit Jalil
Bandar Sunway
Selangor and KL Area
 Contact Us for the Quotation Today !